Working with Rigani in Darwin, I acted as creative director for the NT Fire and Rescue Service recruitment campaign "One Rewarding Career". The strategy was to show the real achievements of real NT Firefighters in their span of their careers.

I was involved in the project from the beginning, and created the successful pitch that was chosen.
To meet the project's tight deadline times I temporarily embedded myself in the Rigani offices. Working directly with the agency, the client and content providers to bring together the digital, video and bus advertising artwork. Along with a website that told more of the featured Firefighters stories and in-depth information on how to apply.
The campaign has proven successful with a huge increase in qualified leads compared to previous recruitment efforts.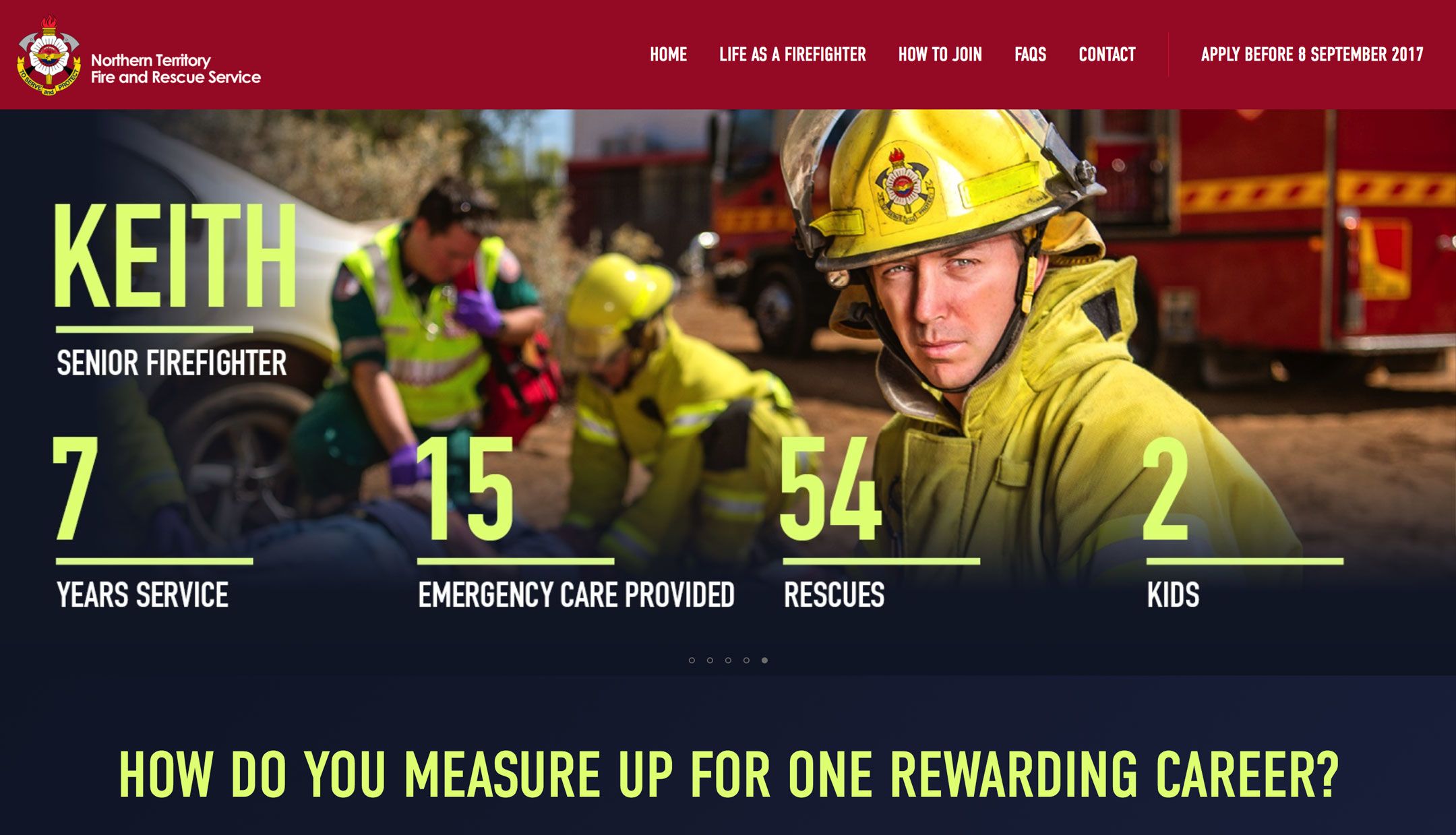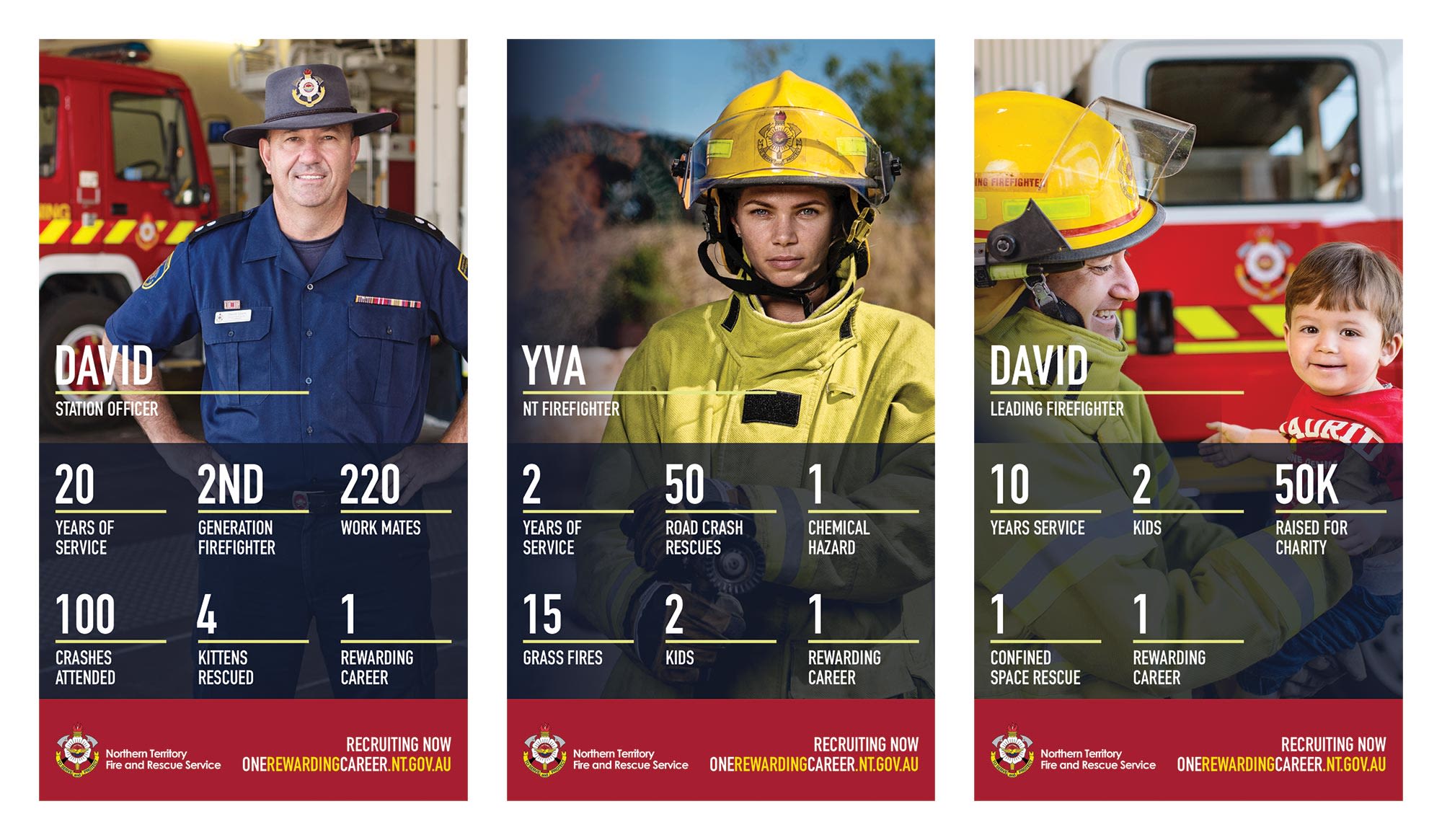 "Simeon Griggs from Tomoro is much more than a skilled designer; he is a talented creative who is a valuable part of Rigani's creative team.

For the NTFRS recruitment project, Simeon took on the role of Creative Director, which he has done on many Rigani projects.

By involving Simeon from the outset of the project including the briefing and ideation stages, Simeon maintained creative control and integrity of his ideas, ensuring the end result reflected his original vision.

The One Rewarding Career campaign was brought to life within 6 weeks and Simeon was very flexible to meet such tight timeframes.  He was happy to travel to Darwin and join the local Rigani team during production of the campaign assets and development of the campaign website.  Being on the ground allowed us to fast track the project.

One Rewarding career is still in market but is considered an early success for attracting quality male and female candidates to join the local NTFRS.

The One Rewarding Career website has been very well received within the NT Government and now other agencies are requesting a similar platform.

Simeon is our preferred creative partner as he is a great collaborator but also a great personality to work with."

– Mia Fileman, Director and Business Owner @ Rigani
Delivered in this project:
Collaboration on strategy for the campaign
Bring together supplied assets for campaign
Remote work for rapid concept development and execution
Custom designed and developed, mobile first WordPress website