As part of our design work for Brookfield's LINX Cargo Care Group we were also commissioned to create a new identity for their joint owned venture GeelongPort.
As the second largest port in Victoria, GeelongPort handles more than 10.5 million tonnes of product annually across a broad range of industry segments, including crude oil, wood-chip, fertiliser and break bulk cargo.
The new identity was more than just a change of appearance, as the Port is seeking to create more direct engagement with the community.
GeelongPort's previous identities were industrial, functional but lacked character. This new logo with its bright colours and organic 'wave' shape breathed new life into their image.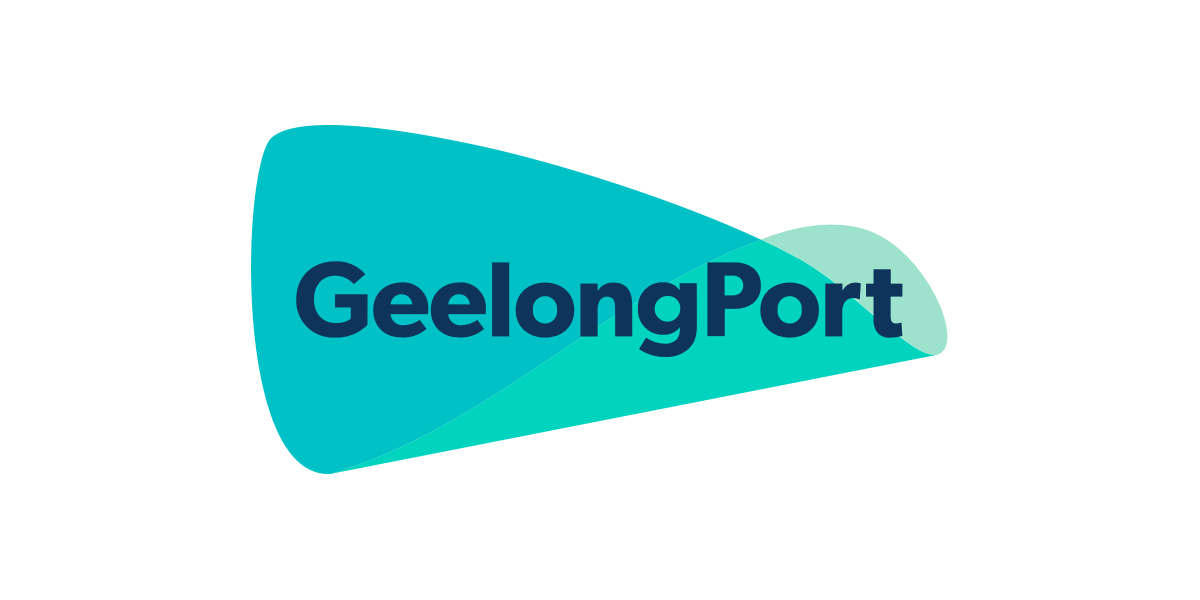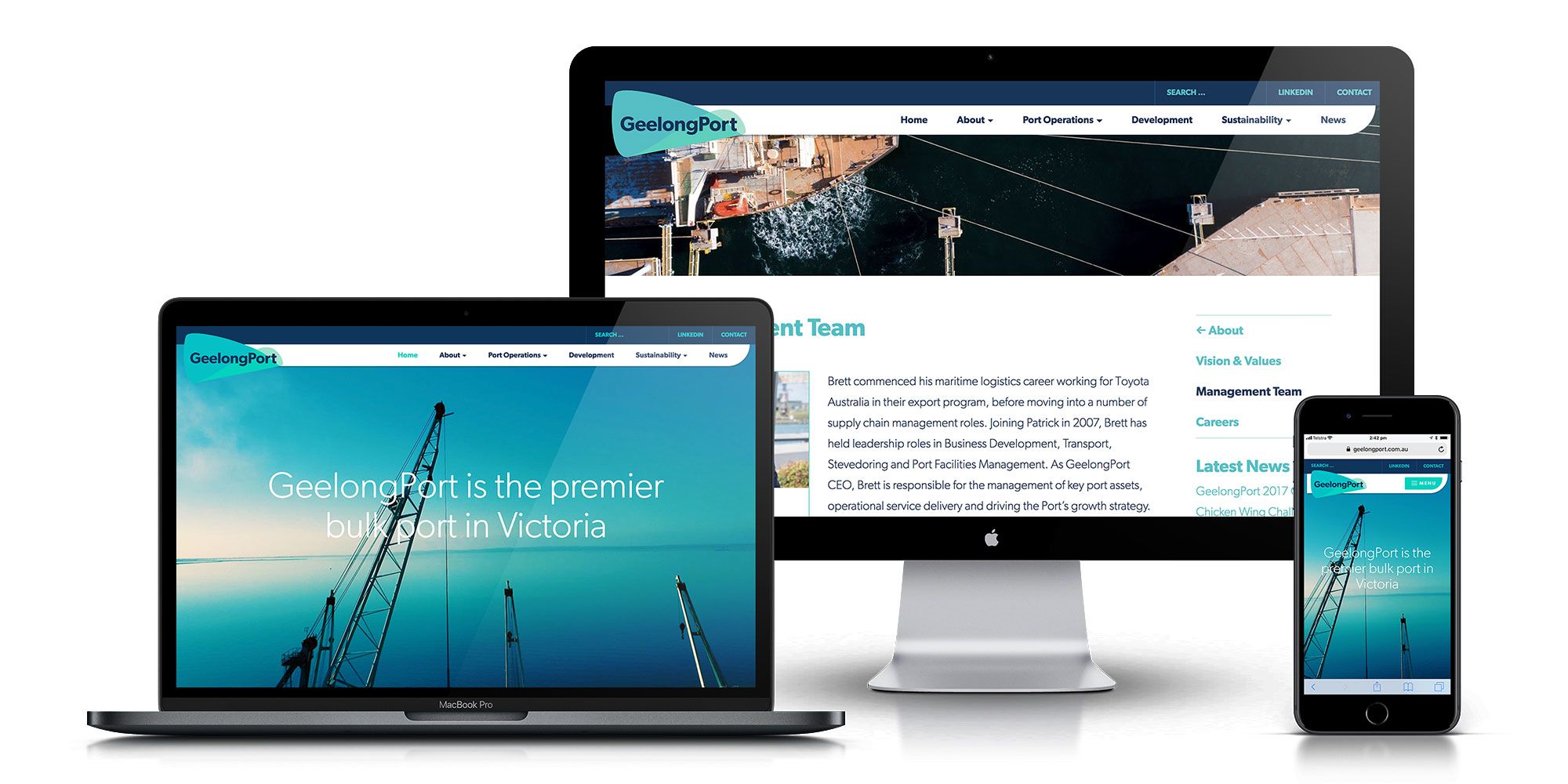 "When launching our new brand to the market in July 2017, Simeon created a new GeelongPort logo providing us a fresh 'wave' design, which represents our connection to the ocean and the maritime industry. Simeon also completed a rebuild of our website, creating a modern and functional website that has drawn great feedback from our customers and key stakeholders.  Simeon's hands on approach, complemented by his easy going nature and desire to work with his customers, made Simeon a standout in his field."

– Brett Winter CEO GeelongPort
Delivered in this project:
New identity designs
Style Guide and comprehensive Visual Brand Guidelines
Stationery designs
Brochure layouts
Fully responsive, custom designed WordPress driven website