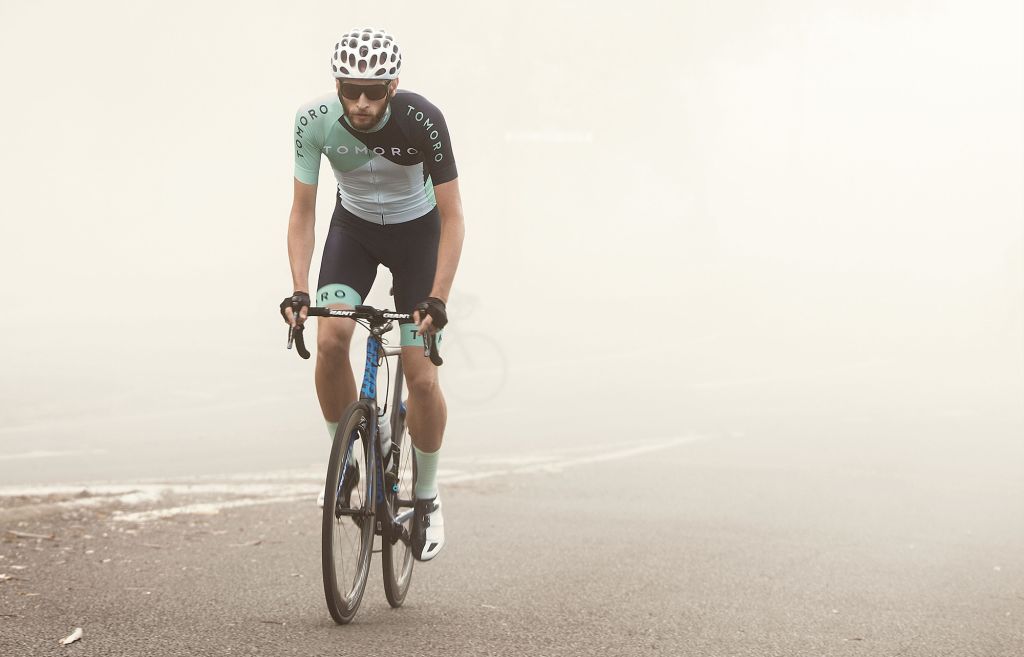 As detailed on this blog late last year I've been designing a cycling kit of my own. Now that they've arrived I wanted to write a detailed post about the design and to show off what I ended up creating.
Inspiration
If there's anything recreational cycling doesn't need it's more kit designers. I've written about some of this in two previous blog posts and have lists of many more I haven't detailed. I must have looked at hundreds of kit designs during the process to try and come up with something completely unique.
That proved impossible by limiting myself to being inspired by the work of other kit designs alone. I began to look outside cycling to fashion and fabric designs instead.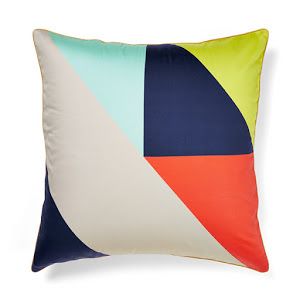 One particular inspiration was this range of bedding by Tracie Ellis. In particular I loved the 45º angles and big block colours.
I also dabbled a little in some floral designs, in particular loving this work by illustrator German Gonzales. I even commissioned him to create some Tomoro-coloured leafy illustrations. Which were great but I ended up not using them. The reason?
Too. Many. Floral. Cycling. Kits.
Colours
Obviously we started with the corporate "Tomoro Toothpaste" colour. While I love that on our on-screen branding it's not really a colour people would want to wear – especially as shorts. Team Astana are proof that no matter how much you like a single colour, you should really break it up.
So the secondary navy colour was introduced as it's an obvious complimentary colour. Plus it was an option as dyed lycra in the bib shorts.
Most custom kits feature sublimated (printed) side panels and a dyed colour in the middle. It's not a look I really like as the printed sections end up glossier and a different colour from anything that is dyed. The centre panel around the chamois can look very different to the sides even when trying to print the same colour. So our bib shorts are entirely dyed except for the "cuffs" and the back panel.
Lastly there's the hint of "watermelon" along the bottom of the jersey and inside the collar. The inside collar highlight is a bit sneaky as it only appears with the top of the jersey unzipped.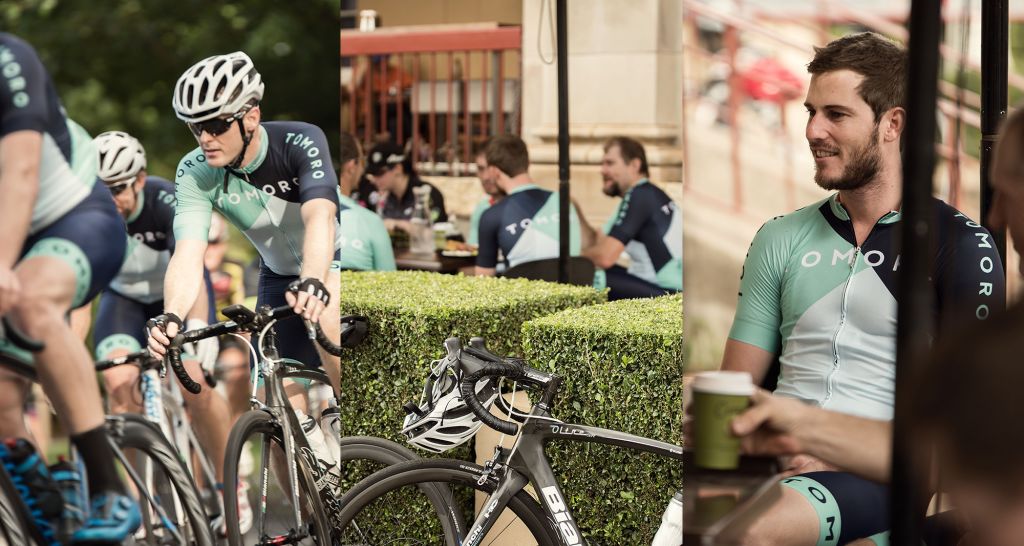 Manufacture
Like most projects people undertake, I started with an unreasonable budget. There was a level of print and fabric quality I was looking for that I simply couldn't achieve from the cheaper manufacturers.
I've also experienced this with previous custom kit orders that if you go super cheap you end up with kits people won't want to wear. Since even the cheaper manufactures still added up to a bit of money, it wasn't worth wasting any amount to make kits that wouldn't get worn.
So after a bit more shopping around I ended up using Verge Sports (formerly Sommerville Sports). The kits are made in Europe and feel amazing, at a price that's not ultra-budget but not crazy either. They were able to produce kits with dyed (not printed) lycra shorts. The jerseys were one step under their top of the line and are still super light and amazingly fitted. Great customer service too.
Summary
I couldn't have been happier with how the final result turned out. Plus the process of applying my design skills to a format other than screen or paper was great fun and a good learning experience.
That said, I don't think I'll throw in the website design towel for a career in cycling kit design … although the reaction online to these kits has been super positive, with some asking if we'll make them available for sale!
If you're interested in a Tomoro kit, or my design skills for your next kit, get in touch.