So I've used this blog to post about cycling and about cycling kit design. For the past year or more I've been going back and forth on designing a kit of my own.
Custom cycling kits are everywhere, it's another oddity of cycling as a hobby that it's a bit embarrassing to shill the Pro Team sponsors (that page is a bit over the top) but we'll more than gladly accept a free kit shilling your mate's business.
So, time to design a cycling kit of my own, to shill my own business.
I've been a designer for awhile but have never designed a piece of clothing. It's actually a really interesting experience to switch design mediums. There's colours that look great on a website but you'd never want to wear.
Many of these designs have no relevance to the Tomoro identity and colours but might look better on a person. Some of them, admittedly, are rubbish. But such is the trial-and-error process of design.
Below are 30 of the designs I've cycled through at one point or another. From the sensible to the bizarre.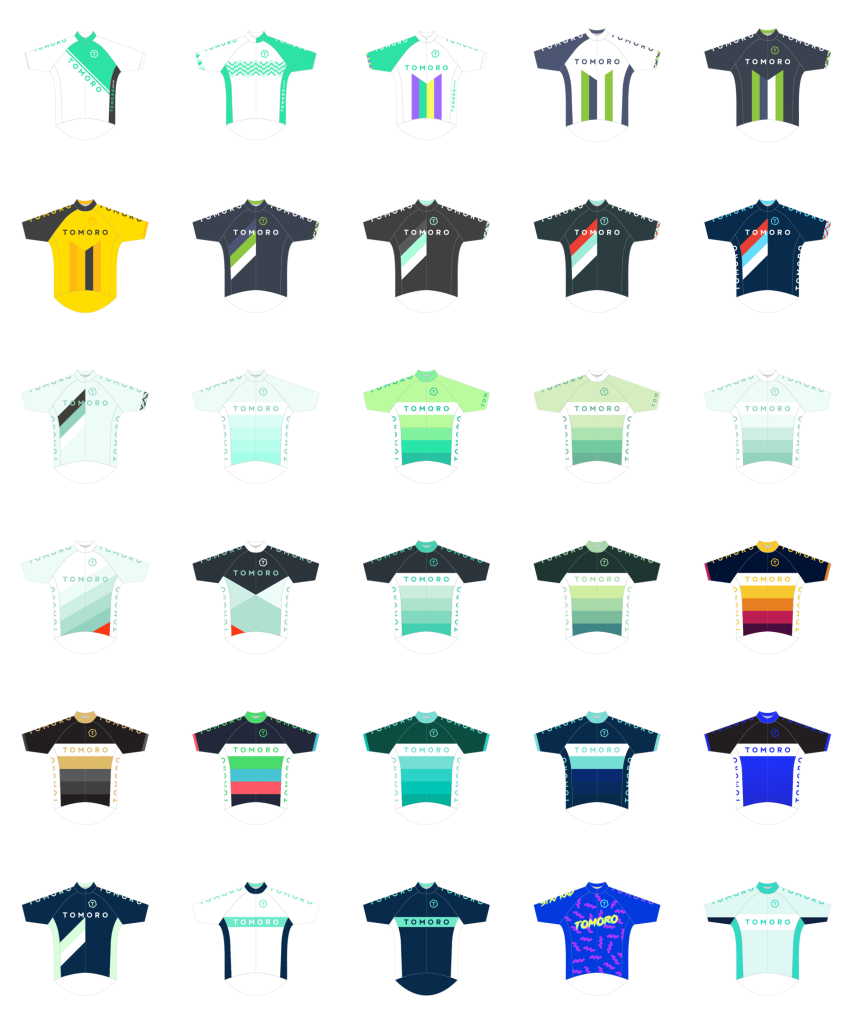 I've (finally) decided on a design and am ordering it soon. No sneak peak of that for now though. Stay tuned!