Update 22 August 2018: VeloPro have reached out to let me know they have an all new website which is better on mobile, auto download from Strava and perhaps best of all — lowered the price to $10US!
---
A few months ago I purchased my first power meter (read: Thoughts on the Verve Cycling Infocrank) and I lamented the lack of some basic guidance to setting and achieving goals using the power meter. Verve reached out to recommend — among other things — VeloPro. Having spent some time with it I wanted to share my experiences.
In a nutshell, VeloPro does exactly what I was looking for. Automatically generating workout plans in pursuit of a certain goal, using data to track what you've done and need to do next.
It starts by asking you to set a goal and then creates a workout plan to prepare you for it. This is not a static training plan either. It adjusts itself for situations like days you couldn't ride and days you went off-plan (for better or worse).
Founder Adnan Kadir summed up my situation in this podcast where he says most cyclists are "tech savvy but not data savvy".
VeloPro slots in between ride-monitoring services like Strava, and data-analysis-so-deep-you-could-drown-in-numbers services like Training Peaks.
Strava is awesome for looking back at what you've done but it lacks real guidance on getting any better. You can set goals for time, distance and power but don't
don't expect any help getting there. (Unless you like following rigid, impractical static training plans.) The website and app are immaculately designed, it's clear Strava has the backing and the audience of a quality product.
At the other end of the spectrum Training Peaks has the interface of a NASA launch module. With almost no on-boarding guidance you need to know what you're doing before you even begin. No doubt it has all the tools to set and achieve goals — if you or a coach create the training plans — but it offers little guidance to the user.
So in the middle is VeloPro. It's entirely built around setting and achieving goals. Just without the social aspects of Strava and stripped down to just the basics of data compared to Training Peaks. It's also somewhere in the middle when it comes to User Interface polish. (If someone at VeloPro is reading this I know a guy…)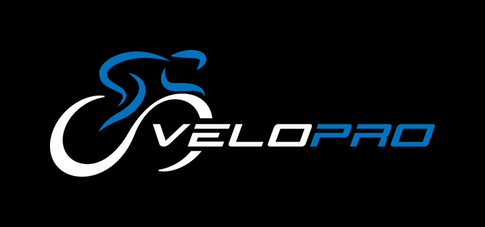 What it does right
Professional cyclists enjoy the privilege of free time to focus on training. The rest of us mortals have work, family and other responsibilities that we fit cycling around. So the most impressive part of these training plans is how they adapt.
If you take a day off it'll re-make your plan. If you go off-plan and ride too hard or too easy, the plan will update.
It also has just enough features to setup your week, with the ability to cap the number of hours in a week you'll ride. Plus being able to permanently flag days you can't ever ride.
What it doesn't…
Mobile unfriendly. This is where VeloPro's lack of visual polish is more than just aesthetics. Neither the website or email notifications have been designed mobile-first, which is a real shame since it's common to take your phone on a ride. It would be convenient to have a mobile friendly website to read your current workout plan.
Manual push from Strava. VeloPro can import your rides from Strava, but they have to be done manually each time. It's only 2-3 button clicks, but my rides go from my Garmin 510, to Garmin Connect on iOS. Then to Training Peaks and to Strava automatically.
VeloPro is the only step in the chain that requires a helping hand. Worse still is that the Strava imports actually strip out some meaningful data so it's a waste of time anyway. This is likely Strava's fault more than VeloPro's. A direct connection to Garmin Connect would be better.
The Experience
With my power meter installed and VeloPro setup I began training for a criterium race in April this year. In the same podcast mentioned earlier it was said that many cyclists go riding with their friends, get better and plateau at a point. This was exactly my experience. The group I regularly ride with had made me faster than I was when I started, but at a point I wasn't getting any faster at all.
With VeloPro's training plans I began cycling more on my own, with a plan. With that plan it felt like not a minute was being wasted on the bike as I had numbers to hit and time limits to stay within. Contrast this to riding with friends where intensity is determined by how hard anyone else wants to go on a given day.
I experimented riding more regularly but for shorter rides, and longer rides less often. The plan kept adapting and I saw immediate results with an increase in my FTP.
After a few weeks I went riding with the regular group again and (not to brag) but I went from "holding on" in the group to feeling much more comfortable taking turns in the pace line and being closer to the front up climbs. I was even getting compliments from the others that "whatever you've been doing, it's working".
You can't argue with results.
Unfortunately, after a few months of training for this one particular event and feeling my fittest. I was caught in a crash at the criterium and fractured my elbow. That's cycling … I guess. After a week off work and getting sick of the indoor trainer very quickly I've gone back to square one in my fitness. At least I know how to get back there again.
Premium pricing
At $24US/month VeloPro is not cheap.
I understand the app economy has taught people to expect a lot for free. VeloPro certainly shouldn't be free.
Many online services aim for around $10/month. I also understand that cheaper services expect to make up for lower prices in volume. Strava targets a large audience; cyclists. VeloPro is chasing something much smaller; cyclists with power meters that don't
don't know what to do with them or don't
don't have a coach.
I'm also sympathetic to this being a new product from a small team. It's incredibly easy to sit back and write a few words about what you would've done better. I'm not doubting for a moment that a huge amount of work by some very talented people went into this.
Further, I reached out to VeloPro several times while using the product and they were responsive and actually made some fixes that they had not encountered yet such as quirks with international time zones.
So I have no problem with them setting a premium price. Except that a premium price dictates that it must be a premium product. Flawless.
This isn't. Not yet. So it's tough to recommend.
Conclusion
VeloPro's not lacking in features, it lacks polish.
In terms of features VeloPro is exactly what I wanted; with results to prove it works. It's a perfect idea just with an imperfect execution.
That's what makes it so disappointing and so exciting at the same time.