Curious about fitness tracking bands and knowing full-well I'll eventually buy an Apple Watch and disregard all other options, I bought a Mi Band. I've been wearing it for about a month.
It's cheap. Very cheap. At $20 it's trivial to get an introduction to all-day fitness tracking. The band tracks steps and sleep. The low price point does away with any kind of on-device display so you need to track your progress with the companion app.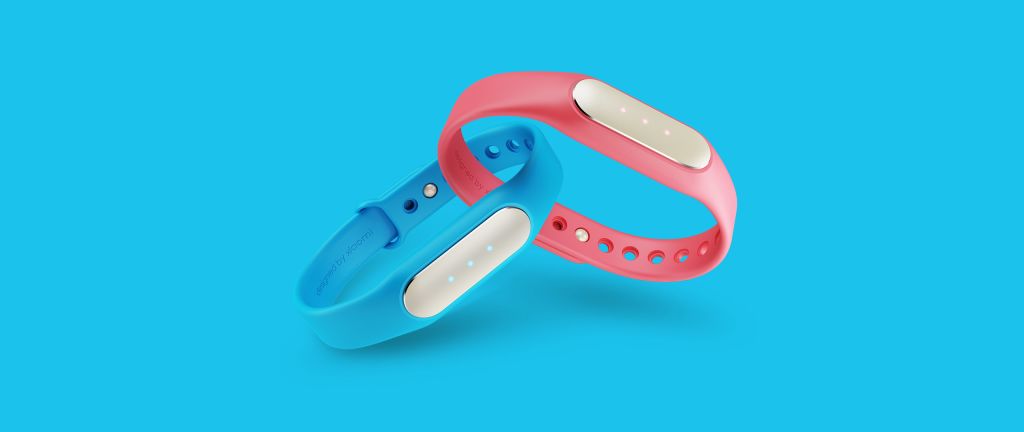 Image source: mi.com
What the device does have is three LED lights, which you can (allegedly) activate by raising your hand like you would to read a watch. In my use I would say this works perhaps one time out of 100, or just at random intervals.
You set your daily step goal in the app and the LEDs show how close you are to that goal. Problem is I set my goal at 10,000 steps. The difference between indicators is 3,333 steps, a massive margin.
But at this price, who can complain, right?
The lack of on-device display means my enthusiasm for tracking steps and sleep waned over the course of a month. I'd check in a few times a day early on to see how close I was to my goal. But most of the time I'm pretty sure I'm well under, and I'd rather spare myself the shame than launch the app.
It's this extra step to track your progress that fails to encourage you to do more. The Apple Watch gives you a notification if you've been still for too long. This is something the Mi Band could do even without a screen. The lights are under-utilised if anything and the vibration is incredibly strong.
So strong in fact, when I hit the daily goal I'm usually startled, thinking some wild animal has begun gnawing at my wrist.
Lastly I feel like there's an uncanny valley when it comes to fitness tracking and health data. The more I know, the more I stress about what I don't know. The Mi Fit app might look like I had a lazy day with only 4000 steps, but it doesn't account for the 100km I cycled earlier in the day.
Likewise the Mi Fit app tracks weight but only if you use Mi's own bluetooth scales, which are not available from to purchase as of writing. So the data within its own app is incomplete.
On iOS, Apple's 'Health' app is supposed to cumulate fitness data from multiple sources to give you a more complete picture. This is great in theory but if the data source fails to transmit properly you're left with a bit of a mess. The Mi Fit app has not been accurately sending all steps and sleep data through to the app and so it's as unfinished in Health as it is in Mi Fit.
Which makes the whole experience ordinary.
So the Mi Band does what it says on the can, but it does little else right. If you're looking for fitness tracking this will do the job, but if you're looking for fitness encouragement look elsewhere.
Update 19/8/15: The Mi Band boasts a stunning battery life, so after more than a month of use I plugged it in to recharge. It doesn't recharge. So that was fun while it lasted…