Given how often I complain about software and services on this blog, here's some positivity.
Spotify is amazing. It's completely changed the way I listen to and collect music. What started with buying CDs back in the day, was made digital with iTunes. Then iTunes Match allowed me to take my entire music collection–old and new–anywhere I wanted without having to copy files from one device to the next.
Spotify allows me to discard all my own music for good. Now opening iTunes feels like dusting off the old record collection for a good nostalgia session.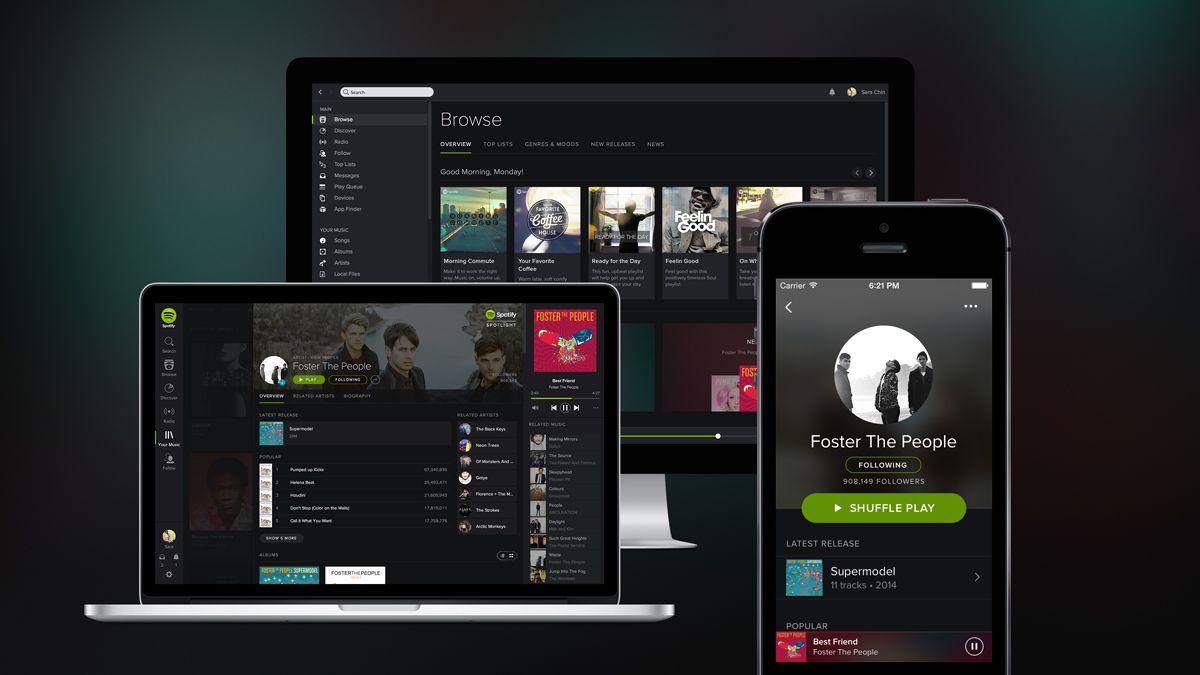 Spotify's new UI is more than just a pretty face.
One problem I had with Spotify was its very average interface. Its recent UI overhaul is super impressive and a big step in the right direction. The major problem they've fixed is organisation. They've fixed it with 'My Music'. Having access to an enormous music library was always a neat feature but without good organisational tools it was a bit of a mess.
Where previously I'd been creating a new 'playlist' for each album I wanted to save, now there is an option to save it to my collection. Playlists are given equal weighting to Albums, Songs and Artists. So now albums I want to save are segmented in their own section, away from playlists I've curated or follow.
Where Spotify could've just upped their UI game, they enhanced the UX in-step. Fantastic for users, such as me, who have come to depend on Spotify almost entirely at the expense of all other alternatives.
There's just one feature I'd like, the ability to block songs in followed playlists. The Spotlight on New Music playlist curated by Spotify is my absolute favourite for discovering new songs, but occasionally there's one in there I just can't stand. It would be nice to cancel it out.
Other than that, it's great to see good services get better. Worth every cent.