I'm so excited to take the wraps off this one. The all new website for House Estate Agents, Toowoomba. This is more than a website. It's the culmination of many technologies I've put to use in parts on other projects, and establishing and evolving the House identity over the past four years.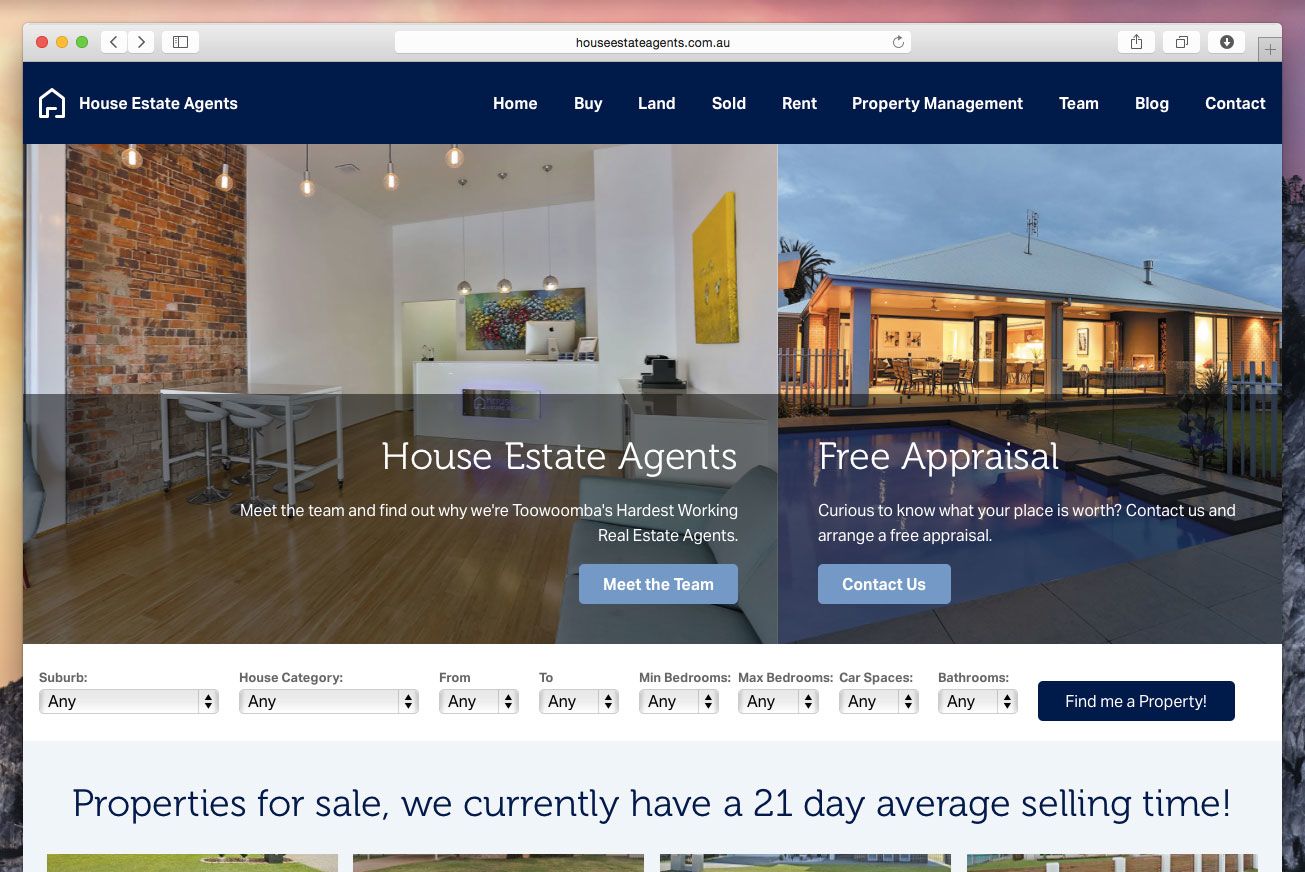 I intend to write more when this is added to the portfolio, but it's been a real joy working with House since they began. Being a part of creating the initial identity, growing it over time and watching the business grow with it is fantastic.
Fully featured as well as fully designed and developed in house (no pun intended), this is the third iteration of their online presence and the one that can grow with them. Where previous versions were built on custom code this one runs on WordPress so that we can rapidly expand on the site content for years to come.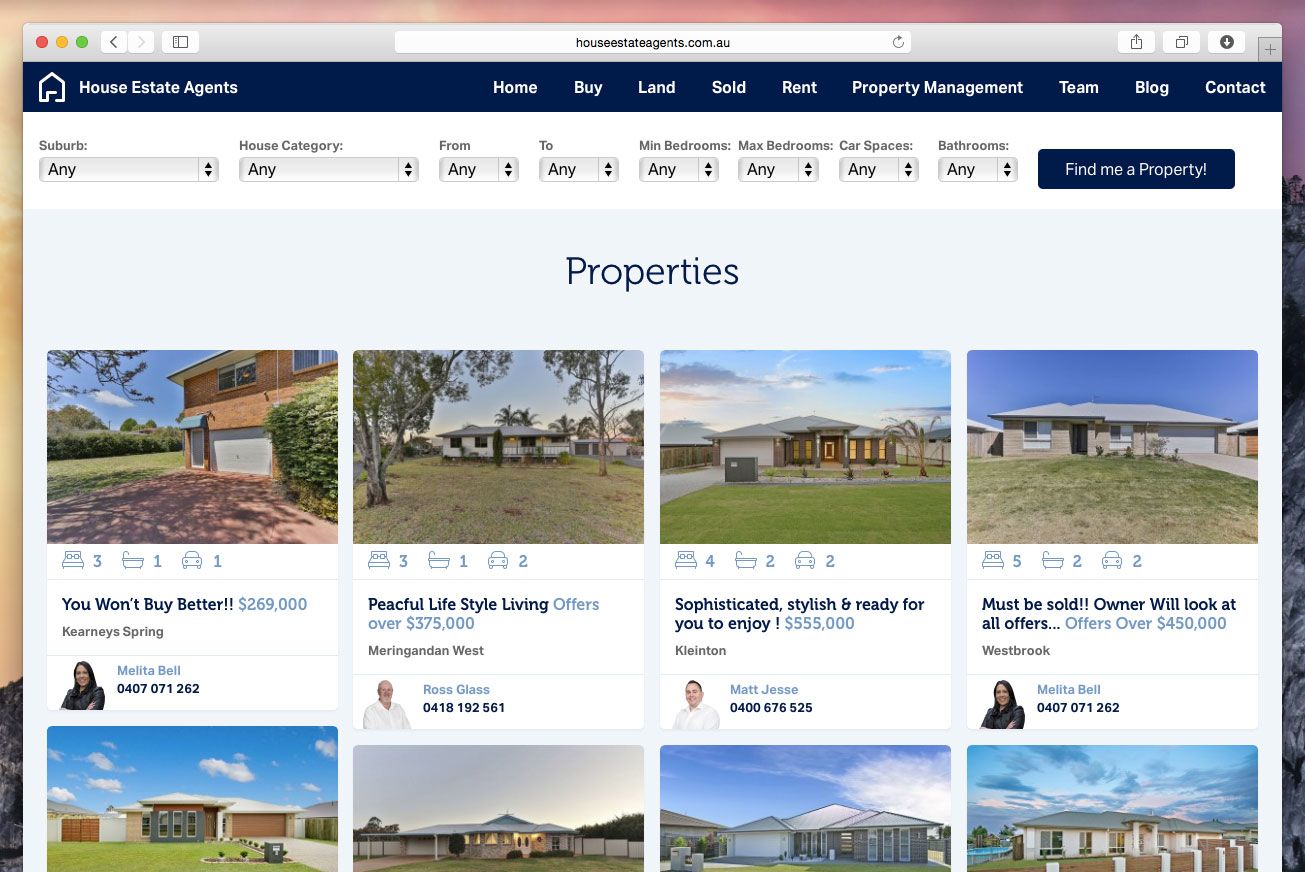 This is also my first genuinely mobile first design. After years of creating responsive websites that scaled down, this one started mobile and grew up.