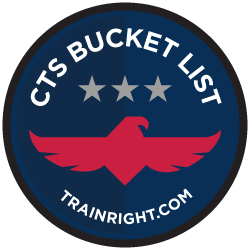 Another cycling post on my design website blog…
There's many different ways to ride a bike, my favourite is up hill. Nothing I've found yet beats the sensation of reaching the peak of a climb moments after wondering if you'd ever make it at all. So when Strava posted the CTS Bucket List challenge — climb a combined 12,063m in 14 days — I thought I'd have a go. Unfortunately I only completed 48% of the challenge, but I learned a lot about myself in that time.
1. Going up > going down
Especially this time of year when it's still dark. I was trying to do as much climbing in one hour each morning, which means going down hill as early as possible to start going up.
To mix it up I was attempting repeats of different climbs every day. The worst of these was a pitch black roll down Flagstone Creek Road, gripping the bars so tight my hands began to hurt. Not perfect form, but I survived.
2. Burn out is real
Riding every day became a very different state of mind to riding 2-3 times a week (on top of commuting every day). I began to get really burnt out by the end of the first week. This was combined with an especially busy week at work resulting in days that felt like they went forever. I was more mentally exhausted than physically attempting this challenge.
As a result I did plenty of climbing the first week and didn't want to even look at my bike for most of the second week.
3. We lack a good loop
Most hill reps around Toowoomba involve going up and down the same hill. I managed to fit in a few loops of Mt Cootha in Brisbane before the end of the challenge which made collecting metres of elevation incredibly easy. Having a loop like that really helps when there's a long steep climb followed by a long lumpy (and safe) descent. To do steeper climbs around here means doing the same steep descent.
4. Weather doesn't discriminate
The timing couldn't have been worse to attempt this challenge. Horrible wind one day, cold the next, rain at the end of the week. I felt really tough heading out on a cold, wet Friday morning to continue the challenge, until bush animals and a lack of traction on the climbs made me take the safe way out and head home.
I'm looking forward to the next climbing challenge Strava posts, just hoping the target is a little more realistic and the weather much, much better!
For the record I climbed 5882m in 14 days, completing 48% of the challenge and ranking 6,470/20,351 competitors.