Step 1. Buy a new bike.
Wait. Stop. Come back. Let me explain.
Like countless others that get into recreational cycling, awhile ago I overcapitalised and purchased a road bike with gear way beyond my level of ability. And I love it. But after awhile no matter how good of a bike you buy it starts to feel the same after awhile.
Since it was ridiculous to ride that same bike on my commute I recently purchased a Fuji Cross 1.3 cyclocross bike. And I love it, too.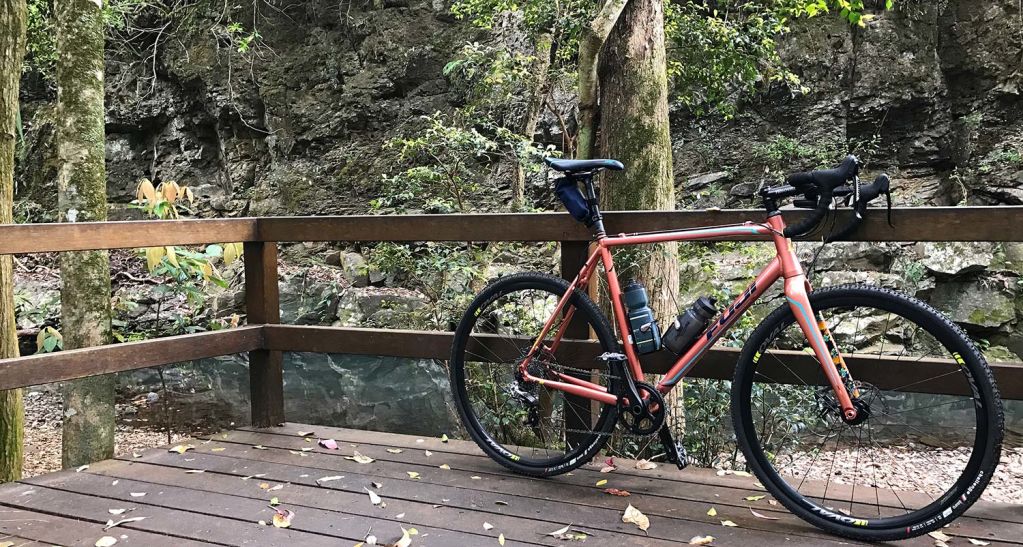 I would not have ridden my Propel through this much gravel to get here…
I ride this bike places I couldn't (or wouldn't) ride my road bike. It's heavier. More comfortable. The gears are manual and not electronic. The SRAM 1x groupset makes the whole ride feel so much more basic.
So each time I switch to my road bike, it feels like a new bike every time! It's so light. So agile in corners. Rolls so quickly.
On the road bike "Wow so fast!"
On the cross bike "Wow so fun!"
Constantly switching between my cross and road bikes makes both feel brand new each time. If you're getting a bit bored with your road bike, the answer might not necessarily be a replacement bike … but more bikes.
Now that you've read exactly what you want to hear, go shopping.