Introducing our new logo! pic.twitter.com/suqCix3Bfa

— AFL Women's (@aflwomens) September 18, 2016
Thank goodness it isn't the AFL logo but in pink.
Earlier this year I lamented the half-baked 'launch' of a women's AFL competition that at the time had no name and no logo. It recently got a name (without a logo) and now has a logo (that doesn't contain the name).
As a logo, my quick take is that it looks great. As a logo for a sports league, I'm not so sure. It looks much more like an apparel or accessories logo than one for a league. Almost all sports league and team logos are designed within enclosures to give the design strength.

Before / After. The recent Fremantle Dockers logo which launched as floating text and logo mark has transformed to be contained within a purple shield.

The designers (and decision makers) deserve full marks for trying something different in what is a typically generic and safe design space. It's just a shame that such a different style of design is just that — just a logo design — and not indicative of a greater push to be really daring and fresh in this space. Imagine the AFL Women's competition with its own website and design budget to be truly, and wholly, unique.
Good as the logo design is, it still seems like a secondary (or tertiary, or worse) priority for the AFL. The official AFL Women's site was not updated with the logo today upon its launch. Just relegated to a single news item and promotional video.
That promotional video and the motion graphics in it look very similar to the work done by Fox Sports. I'm guessing either their internal department or whichever agency they use is responsible for the design. Since no one has come forward to claim it as yet.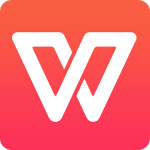 WPS Office + PDF App
There's also a nagging question of just how familiar this design is. This could just be a coincidence, it happens all the time. Surely this is too obvious to be done intentionally.
Momentum and excitement for the coming AFL Women's competition appears to be building in spite of its ramshackle put-together-edness. Imagine how it could be promoted with some more organisation and care.